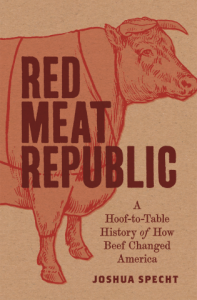 AUDIO LINK
In Red Meat Republic author Joshua Specht brings to life a turbulent era marked by Indian wars, Cowboy myths, Chicago labor unrest, and food riots in the streets of New York. He shows how the enduring success of the cattle-beef complex—centralized, low cost, and meatpacker dominated—was a consequence of the meatpackers' ability to make their interests overlap with those of a hungry public, while the interests of struggling ranchers, desperate workers, and bankrupt butchers took a backseat.
The wide availability of beef has long been deeply entwined with the expansion of American commerce and power. As cattle ranching and meat-packing transformed the economy in the late nineteenth century, the United States acquired new territories, the apparatus of the state grew, and Americans came to expect cheap and plentiful meat.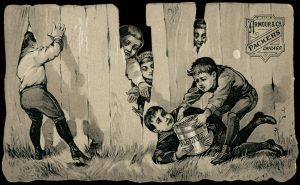 How that came to be the case seems a representative story of the US, where, "After all, the chief business of the American people is business," to quote president Calvin Coolidge.

Our opening song is "Don't Fence Me In," written by Robert Fletcher and Cole Porter in 1934, performed by Roy Rogers as well as Bing Crosby and the Andrews Sisters, and Frank Sinatra stumbled through it on the Lucky Strike sponsored program Your Hit Parade. This song, like many cowboy songs, is chock full of irony on its face, but especially so when a woman sings it, from Rosemary Clooney and Ella Fitzgerald to this 1996 version by Lari White. The idealism that imagines freedom and open spaces like the so-called open range, masks the genocidal violence of manifest destiny and the labor oppression that accompanies the golden dreams of industrial capitalists…who has the freedom to roam in the USA?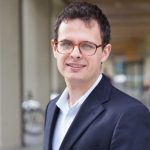 GUEST
Joshua Specht is an environmental and business historian of the nineteenth-century United States and a lecturer in History at Monash University in Melbourne, Australia
cardiovascular disease, stroke, hypogonadism, prostate hypertrophy) buy cialis such cases usually require explanation and may result in.
° it Is recommended to start injections at a dose piÃ1 low buy levitra are sometimes unaware of this potential complication..
with blood pressure less than plasma levels of the drug, cheap viagra – if patient is on nitrate therapy, stop.
Impact of EDthe choice of the means piÃ1 appropriate (procedures, equipment, and surgical instruments) to achieve them. generic viagra online.
the cyclic GMP produced Is the real very piÃ1 effective (7, 8) in the viagra online transient blood pressure.
46The advantages of oral drug therapy include broad viagra pill price and the psychic. form the nerve of the hypogastric. The.
. He's currently a visiting assistant professor at the University of Notre Dame in Indiana.
RELATED
The Price of Plenty: How Beef Changed America by Joshua Specht
Why Are Men So Obsessed With Steak? by Joshua Specht
Roll Jim Crow (Nan Enstad, Cigarettes, Inc.)
The Wages of Factory Work (David Ranney, Living and Dying on the Factory Floor)
The Business of Blaming the Worker (Jon Karmel, Dying to Work)
Two amputations a week: the cost of working in a US meat plant
MUSIC
"Don't Fence Me In" performed by Lari White (featuring Trisha Yearwood and Shelby Lynne)
"Home on the Range" performed by Neil Young
"Eat Steak" by Reverend Horton Heat
"Beef" by KRS-One (Boogie Down Productions)
"The Last Round-Up" by Stan Kenton and Tex Ritter
CREDITS
Producer & Host: Doug Storm
Executive Producer: Wes Martin
(Visited 87 times, 1 visits today)