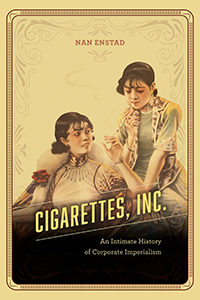 Our opening song is "Lucky Day." This is Judy Garland's version from the London sessions of 1960. The first performance of the song was by Harry Richman in a 1926 Broadway revue.
"Lucky Day" became a theme song for the 1940s NBC radio show Your Hit Parade which was sponsored by Lucky Strike cigarettes. Sponsoring radio and television shows and getting celebrities to promote smoking was essential to the goal of addicting massive numbers of people to this deleterious habit (often called a "choice"). Al Jolson, fresh off his star turn in black face in the 1927 film The Jazz Singer, was happy to say of Lucky Strikes that
Toasting kills off all the irritants, so my voice is as clear as a bell in every scene. Folks, let me tell you, the good old flavor of Luckies is as sweet and soothing as the best "Mammy" song ever written… There's one great thing about the toasted flavor…it surely satisfies the craving for sweets. That's how I always keep in good shape and always feel peppy.
Advertising has played an immense role in helping millions enjoy the toasted delight of a cancerous death.
When the Federal Trade Commission (FTC) began to investigate the so-called health claims of American Tobacco it appears to have done so at the behest of U.S. candy corporations!
Today's show focuses more on the way the cigarette industry shaped the form and legal structure which all corporations would follow in the US. One of those key forms was Jim Crow segregation, effectively keeping those who knew the most about Bright Leaf tobacco, black farmers in North Carolina, far away from the rewards of that expertise and instead employing the tobacco experts in the worst jobs in the manufacturing process.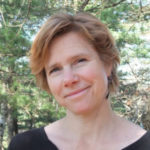 GUEST
Nan Enstad is the Robinson Edwards Professor of History at the University of Wisconsin, Madison and the current Director of the UW Food Studies Network. Enstad is the author of Cigarettes, Inc.: An Intimate History of Corporate Imperialism, published by the University of Chicago Press, and Ladies of Labor, Girls of Adventure: Popular Culture and Labor Politics at the turn of the Twentieth Century, which appeared from Columbia University Press in 1999.
I interviewed Nan Enstad in Madison, Wisconsin at the studios of community radio station WORT. Many thanks for their hospitality.
RELATED
Debunking the Capitalist Cowboy by Nan Enstad (Boston Review)
How Jim Crow Went to China in the Making of Big Tobacco (Interview with Nan Enstad n Truthout)
Al Jolson & Luckies by Jack Doyle
MUSIC
"Lucky Day" performed by Judy Garland
"Nicotine Stain" by Siouxsie and the Banshees
"Smoke! Smoke! Smoke! (That Cigarette)" by Tex Williams
"Last Cigarette" by Dramarama
"Cigarette" by The Smithereens
CREDITS
Producer & Host: Doug Storm
Executive Producer: Wes Martin
(Visited 13 times, 1 visits today)